The ice is ready…
Are you?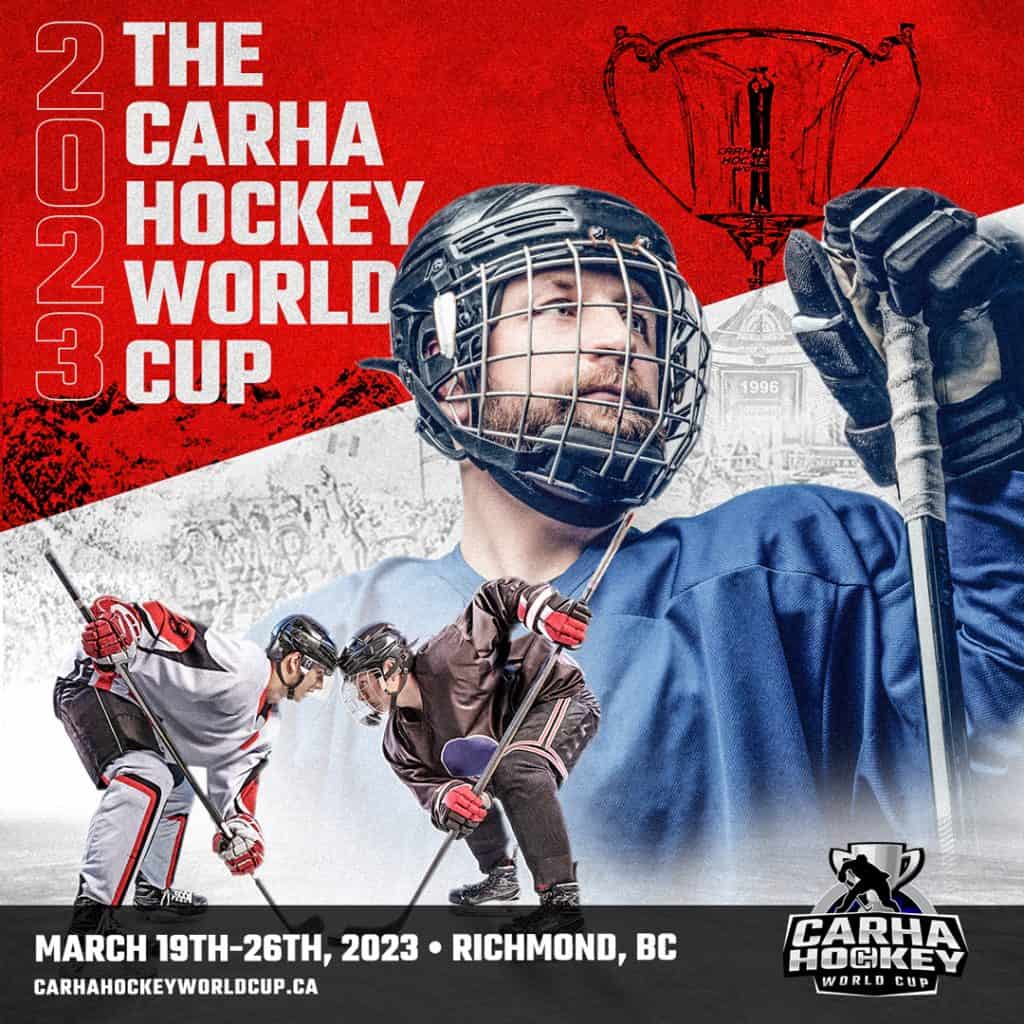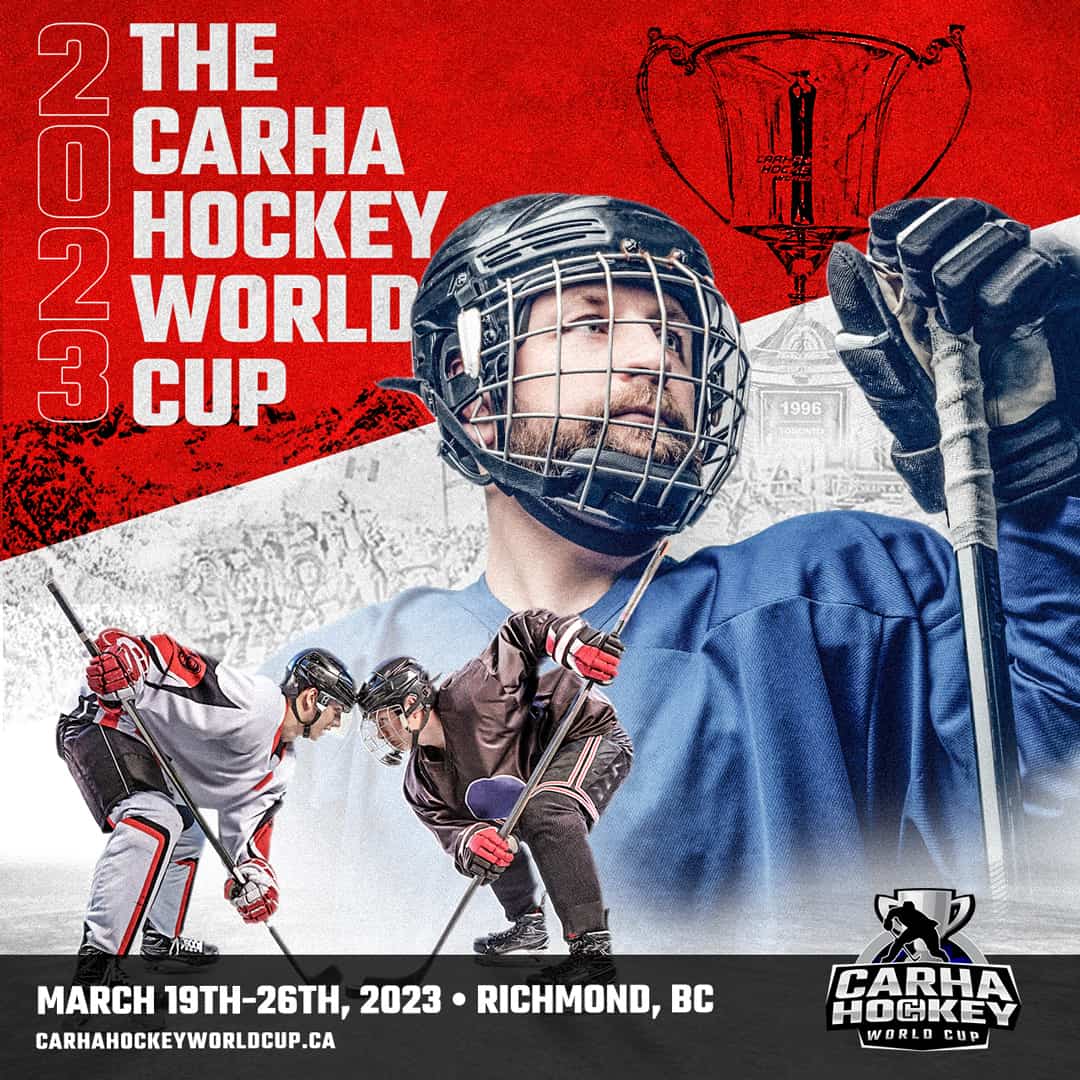 Much more than a tournament, this hockey vacation in Richmond, British Columbia will make memories that will last a lifetime. This is a rare opportunity to register as the CARHA Hockey World Cup is typically sold out years in advance.
If you are interested in learning more about the 2023 CARHA Hockey World Cup, please fill out the following form and a member of our team will be in touch with a full registration info pack! 
2023 Tournament Information
Registration Information
The team tournament entry fee is:
$1,300 (CAD) for CARHA Hockey Member Teams and International Teams
$1,500 (CAD) for non-CARHA Hockey Member Teams
A non-refundable deposit of $350 (CAD) is due with registration (check out our 2023 flexible cancellation/refund policy here)
Travelling Teams
Tournament Games
Age Divisions
Wire/Bank Transfer Instructions
Terms and Conditions
Once the final buzzer goes, take the game to the patio. Buy your goalie a round for that neutral zone turnover, meet the 20,000 fans who come watch the week-long event, and tell everyone how 'half an inch to the left and you'd be in the finals'.